Four generations of Stewarts' have been manufacturing and designing furniture. It all started during World War II, my great grandfather owned and operated a sleeping bag and jungle cot factory providing supplies to the troops overseas. After the war was over the factory was converted into an upholstery factory. We have been making the highest quality furniture since then. I was home schooled in our factory in California. The first words I learned to spell were my name and furniture. I have worked every job in the factory, from sweeping and taking out the trash to designing specific species. Since I was 18, I have been working on our custom projects. Working directly with the designers, from start to finish, even delivering the pieces directly to the clients. The majority of our employees have been working for our company for over 18 years. We have developed into one of the best custom furniture manufacturers in the country. I oversee every aspect of the build from frames to shipping, often consulting directly with the designer throughout the process. You can always call the factory and speak directly to me.
William James Stewart, Owner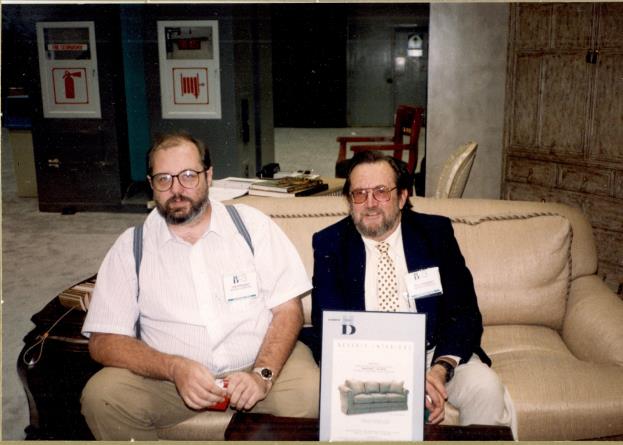 Construction & Materials
Every piece of furniture is made by hand. All of our frames are made in house, and each frame is doweled, screwed, nailed, and glued. We offer several options for seating foundations, seat cushions, and all of our standard pieces can be made to custom sizes!
Get a Quote
You can get a quote on any of our products by visiting the product page and requesting a quote, or visit our quote form. You can provide your ASID # to verify you're an interior designer immediately!